RESERVE DIRECTLY AT THE BEST PRICE ONLINE!
Parking
Agreement with the Garage
Aramis Rooms offers a quick and convenient solution to solve your parking problems in Florence.
We have a special agreement with the "Garage Nazionele", a garage a few steps from our structure.
You can park your car and reach us comfortably and quickly on foot. To get there, just go straight for a few meters after our structure, until you will find a descent on the right that will take you to the "Garage Nazionale", in Via Nazionale 21.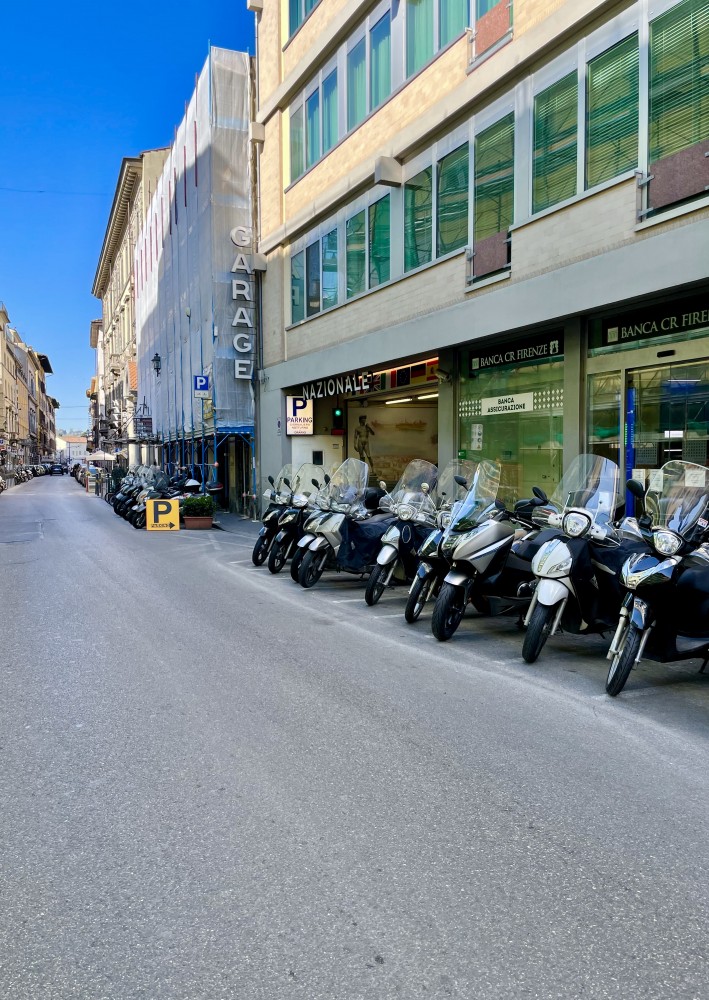 PAYMENT FOR THE PARKING WILL BE MADE DIRECTLY TO THE GARAGE WHEN YOU COLLECT YOUR VEHICLE
You can book the parking directly by calling the number +39 055 4939400 (say that you are a customer of Aramis Rooms), or by filling in the format you find at the end of the page, specifying the type of car (make and model), name and surname and arrival time .
The notice is free, you can also write or call the same day.
Once you have correctly filled out the format below and sent the request, on the day of your arrival you can go directly to the garage. EVEN IF YOU DO NOT RECEIVE ANSWER TO YOUR REQUEST, THE RESERVATION WILL BE CONFIRMED (YOU WILL RECEIVE AN EMAIL COPY OF YOUR REQUEST AT THE ADDRESS PROVIDED BY YOU WHICH WILL SERVE AS CONFIRMATION)

Therefore, once you have made the request and received a copy via email, on the day of your arrival go directly to the "Garage Nazionale" and enter EVEN IF YOU FIND THE RED LIGHT OUTSIDE.

Once inside the garage inform them that you have a reservation with Aramis Rooms, and if necessary show the email of the request you made.
BOOK YOUR PARKING SPACE NOW
Request a parking space
Parking
Book your parking space here